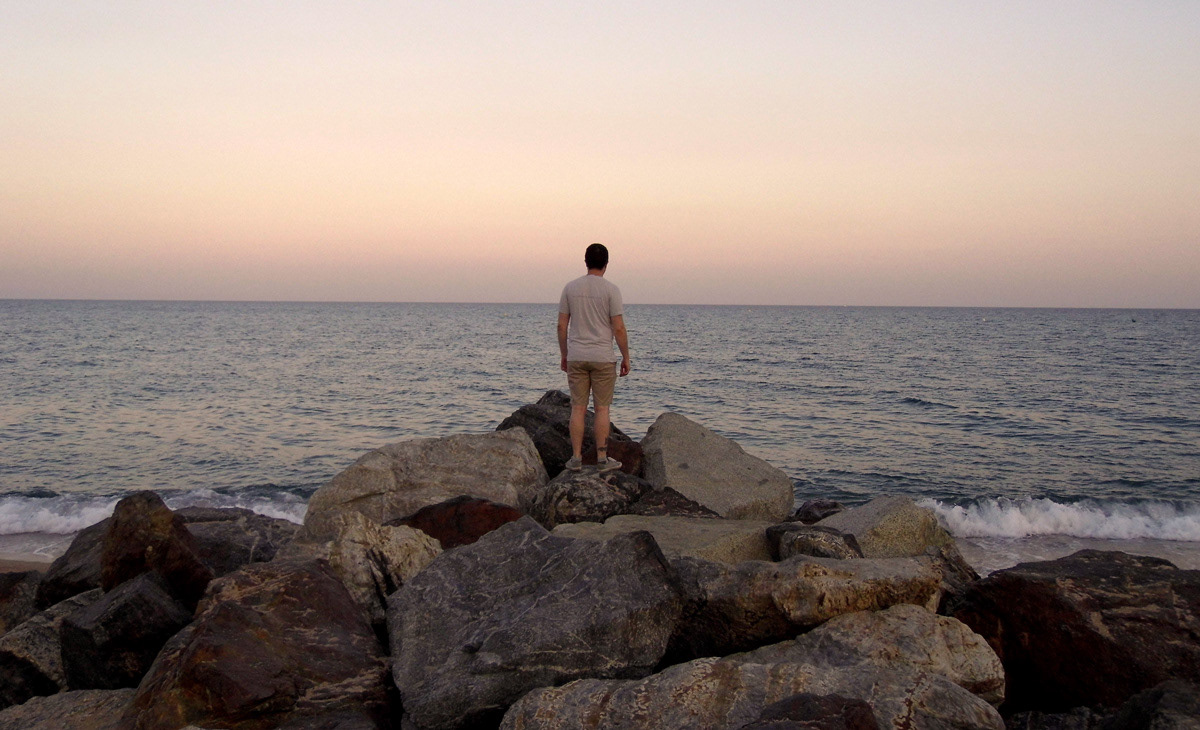 Cue a slightly whimsical image of myself in a natural landscape…
…all jokes aside you have to feed your creativity with what you love and discover in this life.
I am a graphic artist and designer living and working in the UK. With a fair few years behind me now in this industry working for agencies, in-house and freelance, I currently work for Highways England, a government company that looks after our nation's big important roads. My day job mostly focuses me on editorial design and creating communication materials for complex information to the wider audience. 
When I'm not there, I illustrate, creative typefaces, visual identities and write for myself. If you like what you see on my website and social media channels then please get in touch, I would love to hear from you and maybe collaborate on something. I'm open and curious to explore with you.